Committed to providing the quickest and most reliable same-day service in New York City, and deliveries throughout the tri-state area.
When you contract with a company to deliver your letters, parcels, and packages, you want to know who you're working with. That knowledge can give you peace of mind, and also help you make an informed decision about who should get your business. In the spirit of that, we want to make sure you know what you are getting when you work with us. NPD Logistics was founded by seasoned professionals with more than 35 years of experience in the courier industry. We are committed to satisfying the expectations of our customers, and we take the time to understand what those expectations are. Every client is our most important customer and their success is our success. If we underperform, we know that lowered performance hurts the client. In turn, that hurts us. In order to keep everyone we work with and for going strong, we are committed to performing at the highest level we can achieve. That commitment to quality, speed, and accurate performance in the courier service world benefits everyone involved.
NPD Logistics is committed to providing the quickest and most reliable same-day messenger and courier service in New York City, as well as deliveries throughout the tri-state area. We can provide that quality and level of service because we are completely dedicated to our customers. By ensuring vital business and personal packages are delivered properly, we can help you and your business move forward. Your letters and parcels will go where they need to go, each and every time. At NPD, our experience in all aspects of courier service means you will get professional, reliable, and economical delivery. Whether you need a letter sent across town or you need some freight moved to the next state over, we can accommodate your service requirements in New York, New Jersey, and the surrounding tri-state area. Let us put our years of professional experience to work for you, so you can keep running your business without any worries about delivery times or schedules.
NPD is an FDA Registered Facility & an IATA Cargo Agent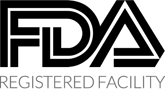 NPD Logistics - Newark, NJ
263 Frelinghuysen Ave Newark, NJ 07114

(908) 509-1NPD
NPD Logistics - North Hollywood, CA
8140 Webb Avenue North Hollywood, CA 91605

(800) 773-9947